The reason why your BMW 1 Series rear diff is making a whining noise
posted on 28 March 2016 | posted in BMW Differential and axle noise

---
The main reason why your BMW 1 Series rear differential is making a whining sound.
The main cause of the whine you can hear in your 1 series BMW rear axle is caused by the pinion bearings failing. As you can see from the photo below the case hardening on the bearing surface wears and "pits" causing the pinion to move a little. Your noise will probably sound different when you accelerate and then take your foot off the pedal.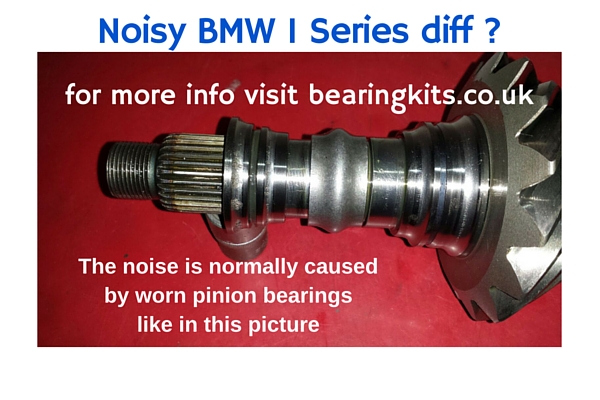 The only way to solve your BMW diff noise problem is to change the bearings.
You can see our range of BMW 1 series diff repair parts by clicking the link
HERE