HOME >> FORD GEARBOX PARTS >> FORD TYPE E GEARBOX PARTS
FORD RS2000 2.0 PINTO TYPE E 4 SPEED GEARBOX BAULK RING SYNCHRO SET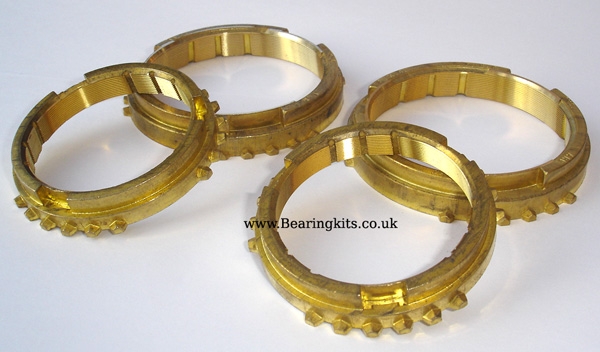 Set of 4 NEW synchro rings to suit standard RS2000 Escort ROCKET type E Ford gearbox.
Kit includes:
2 x 1st / 2nd gear new synchro rings
2 x 3rd / 4th new synchro ring.
Please note these are standard parts gear the 2.0 Type E (Rocket) gearbox that was fitted to Ford Cortina 2.0 Pinto, Escort RS2000 and a few others with the 2.0 Pinto engine.
Photo is for reference only
** WE SHIP TO THE EU COUNTRIES LISTED IN THE SHIPPING OPTIONS BOX ONLY**
Note: If you are outside of the European Union please consider a shipping service like forward2me.com who
will ship to Australia and other countries for you, click the link below. (
Except USA / Canada)

Customers not in Europe often use the service at
www.forward2me.com
for shipping to destinations outside the EU. (Except USA / Canada). Plenty of similar shipping services are available.
You May Also Like...

FORD RS2000 TYPE E GEARBOX BAULK RING SYNCHRO SET
£125