HOME >> GEARBOX AXLE and DIFF REBUILD TOOLS
FORD CAPRI ATLAS AXLE PINION PRELOAD MEASURING GAUGE TOOL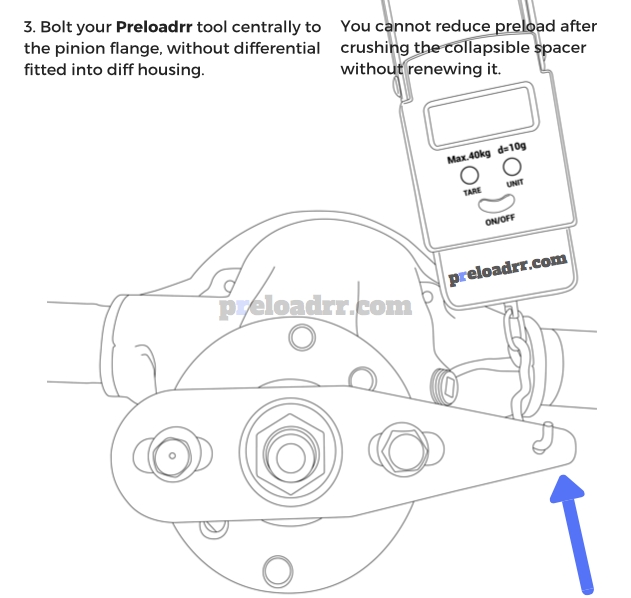 Tool to measure that your pinion bearing preload is set correctly on the Ford Capri Atlas type axle.
Bolt tool to flange, follow the instructions and measure your bearing preload is set correctly to ensure long bearing life.
Comes with instructions, Preloadrr tool & digital measuring gauge
An inexpensive way to solve a complicated problem.
** WE SHIP TO THE EU COUNTRIES LISTED IN THE SHIPPING OPTIONS BOX ONLY**
Note: If you are outside of the European Union please consider a shipping service like forward2me.com who
will ship to Australia and other countries for you, click the link below. (
Except USA / Canada)

Customers not in Europe often use the service at
www.forward2me.com
for shipping to destinations outside the EU. (Except USA / Canada). Plenty of similar shipping services are available.