HOME >> FORD AXLE and DIFF PARTS >> FORD ENGLISH DIFF PARTS
English Timken LIMITED SLIP differential bearings and rebuild kit with large type diff carrier bearing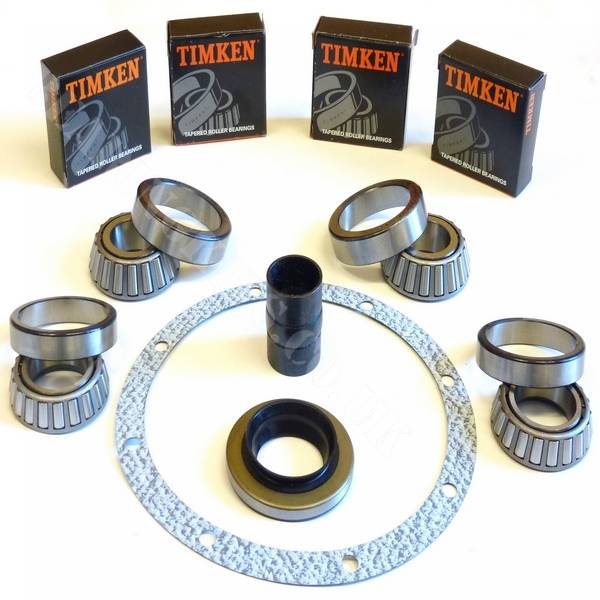 This is English diff rebuild kit on this page is uses Timken bearings, great high quality bearings at low prices, and has the LARGE BORE 38.1mm differential side bearings that are used by some manufacturers

Also known and referred to as the Timken type differential that pulls out from the front of the axle case.

Timken taper bearings were often used by Ford when making the Ford Escort Mk1 axle. Fitted as standard to 1100, 1300, 1600 and 2.0 Mexico and RS2000

This Timken high quality service & repair kit includes:


2 x Timken Pinion bearings
2 x Timken Differential carrier bearings..... large bore type for some 3J / Tran-x / Quaife limited slip diffs etc ( 38.1mm inner diameter bore size)
1 x Pinion bearing preload crush spacer
1 x Pinion oil seal
1 x Heavy duty axle banjo gasket
1 x Instructions and setup figures

We now include our popular heavy duty gasket in all our English differential repair kits, if you would like a standard gasket please tell us when you order.







.