HOME >> FORD GEARBOX PARTS >> FORD TYPE 9 GEARBOX PARTS
TYPE 9 GEARBOX LAYGEAR REAR 5TH GEAR NUT









TYPE 9 GEARBOX LAYGEAR NUT

This is the Laygear nut for the standard Ford Type 9 gearbox, this is the nut that holds the large 5th gear on the laycluster gear.




It is a good idea for enlace this nut, the old ones are often damaged and can sometimes work loose.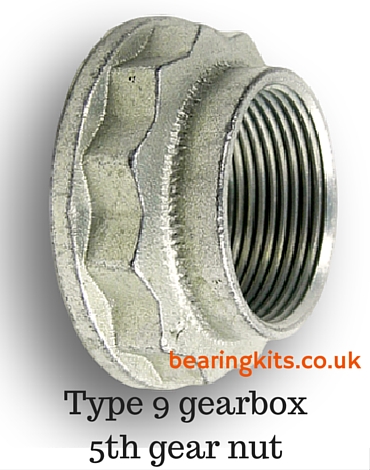 ** WE SHIP TO THE EU COUNTRIES LISTED IN THE SHIPPING OPTIONS BOX ONLY**
Note: If you are outside of the European Union please consider a shipping service like forward2me.com who
will ship to Australia and other countries for you, click the link below. (
Except USA / Canada)

Customers not in Europe often use the service at
www.forward2me.com
for shipping to destinations outside the EU. (Except USA / Canada). Plenty of similar shipping services are available.
You May Also Like...

SOCKET FOR LAYGEAR NUT ON FORD TYPE 9 GEARBOX
£15.21