HOME >> FORD AXLE and DIFF PARTS >> FORD SIERRA DIFF REBUILD PARTS
Ford Sierra & Granada Scorpio diff pinion height shim spacer washer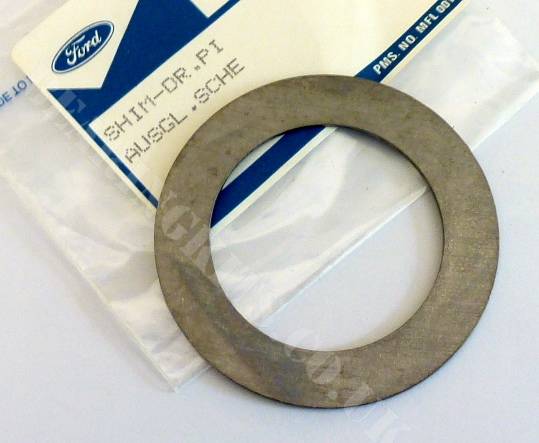 This is an original Ford pinion height shim that sits between the pinion head bearing and the pinion teeth.
The shim is approx 1.2mm and can be reduced in size by surface grinding when required.

Will suit Ford Atlas axles fitted to:

Ford Escort Mk1/Mk2
Ford Cortina
Ford Capri
Kit Cars etc
** WE SHIP TO THE EU COUNTRIES LISTED IN THE SHIPPING OPTIONS BOX ONLY**
Note: If you are outside of the European Union please consider a shipping service like forward2me.com who
will ship to Australia and other countries for you, click the link below. (
Except USA / Canada)

Customers not in Europe often use the service at
www.forward2me.com
for shipping to destinations outside the EU. (Except USA / Canada). Plenty of similar shipping services are available.
[

click here to view file attachment]