HOME >> FORD GEARBOX PARTS >> FORD 2000e GEARBOX PARTS
FORD CORTINA LOTUS 7 2000e GEARBOX 3rd 4th GEAR SYNCHRO HUB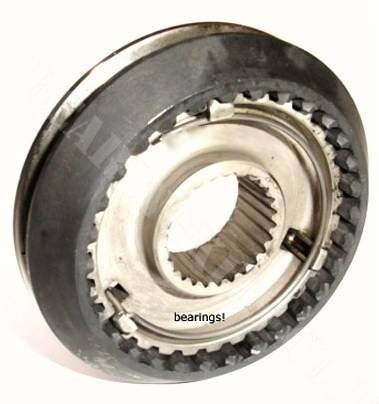 CORTINA / 2000E / LOTUS 4SPEED GEARBOX 3rd and 4th GEAR SYNCHRO HUB

Synchro hub is complete with standard blocker bars and springs.

This 3rd and 4th gear synchro hub will fit the Ford 2000E or Bullet type gearbox with three top selector rails and CAST IRON tail shaft but only for late 1969 on with the later type synchro ring.

Also for the Ford Cortina / Sierra 1600cc Type 3 gearbox with alloy tail case and single selector rail.


Commonly fitted to most........ Cortina Mk2, Mk3, Mk4, Mk5 Lotus Elan, 7 etc 1969> Sierra 1600cc




.