HOME >> FORD GEARBOX PARTS >> FORD 2000e GEARBOX PARTS
FORD CORTINA 2000E & LOTUS ELAN GEARBOX REBUILD & REPAIR KIT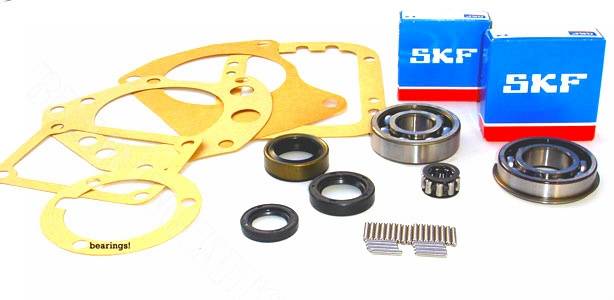 FORD CORTINA 2000E TYPE GEARBOX REBUILD KIT

Kit includes:

1 x Oil seal kit
1 x Gasket kit
1 x Mainshaft needle bearing
1 x SKF Input shaft bearing
1 x SKF Mainshaft rear bearing
1 x Laygear needle roller set

All the above are new parts.

As fitted to Escorts, Cortinas & Capris. Anglias and Lotus cars with 3 selector rail 2000e type gearbox.






ford cortina 2000e 1600e bullitt bullett box gear box parts bearings rebuild recon cortina escort mk1 mk2 ford




.