HOME >> BMW DIFF REPAIR PARTS >> BMW 3 Series E90 E91 E92 E93 F30 F31 F34 F35 Differential repair parts
BMW 320d 3 SERIES E90 E91 E92 E93 DIFFERENTIAL NOISE MASTER REPAIR KIT
BMW E90 E* 320d rear differential noise repair and rebuild parts kit.
Please watch this BMW diff noise video, is the noise problem like yours ?
BMW 320d 3 series E90 E91 E92 E93 rear differential noise solving service kit, save well over £1000 by using this repair kit compared with buying a BMW exchange diff.
This BMW 3 Series 320d Master Diff Rebuild Kit includes:

1 x Pinion head bearing
1 x Pinion tail bearing
1 x Pinion preload spacer
2 x Differential carrier side bearings
2 x Driveshaft oil seals
1 x Pinion oil seal.

This kit will not fit all types of 3 series.
Will suit most 320d with 3 bolt flange until about July 2008
Please email the bearing numbers from your E90 E92 E93 BMW 3 series diff if built after July 2008 and we can see if it will fit.
Will NOT fit any 330i or 330d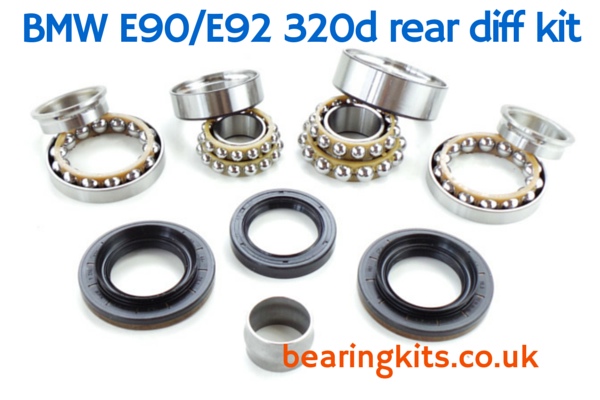 SEARCH FOR OTHER PARTS HERE



.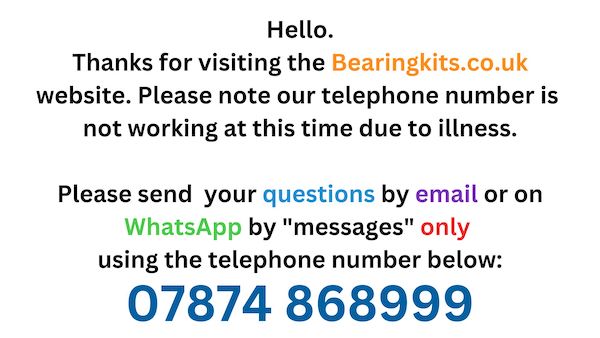 .
You May Also Like...

BMW 3 Series diff 3 bolt flange pinion bearing preload torque measuring gauge tool
£37.52