HOME >> CATERHAM SEVEN GEARBOX and DIFF PARTS
LOTUS 7 SEVEN & LOTUS ELAN AXLE SKF WHEEL BEARING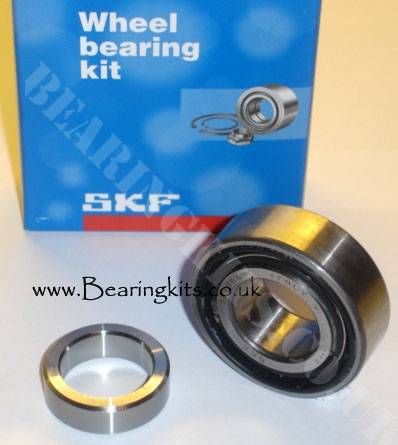 Brand new SKF wheel bearing kit to suit Ford Escort Mk1 Mk2 & Lotus 7 or Elan with the Ford English axle fitted.

( May not suit all early MK1 Cortinas or Anglias )

High quality SKF wheel bearings supplied.

SKF were often used by Ford as original equipment.

They are quite expensive for a wheel bearing kit but are good, We won't sell the plain unbranded ones with a seal / O ring on the outside as they are poor quality and often leak.

Also, in my opinion it can be a false economy (even if your budget is tight) to buy and fit a wheel bearing kit that takes a lot of effort to fit only to have to do the job again in a few months if the cheap one fails.


.