BMW 1 Series rear differential noise and whine
posted on 21 November 2013 | posted in BMW Differential and axle noise

---
A very common fault with the BMW 1 series rear axles is diff whine.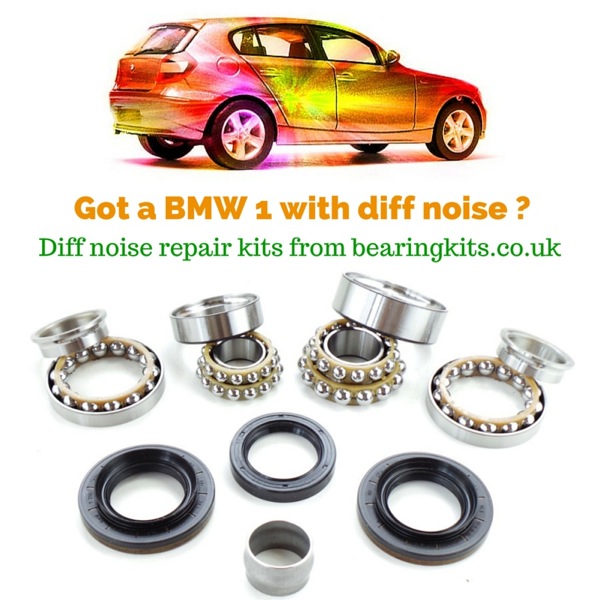 The 1 series BMW diff bearings can become noisy from a very low mileage and if the problem is not fixed can result in total differential failure.
Symptoms normally show up as a noise that can be "played" on the throttle pedal, on and off acceleration.
ie, noisy when accelerating and quieter when you take your foot off the gas. ( or vice versa )
The worn bearing issues affect all BMW 1 series E87, E81, E82 & E88 versions.
The most common parts to fail are the pair of pinion bearings that can be
seen here
You can also rebuild the diff using a complete bearing repair kit shown below
Below are a few YouTube videos to show how common noisy BMW differential problems are.
This 1 series diff noise can be repaired using the kit shown below